I got on Amazon one day and ended up coming across baby girl clothing. And oh my gosh, do they have some of the cutest pieces. So, once again Amazon ended up taking all of my money and I ordered several darling outfits! This might be my favorite baby girl Amazon haul to date!
I thought how cute would an Amazon try on session, with my baby girl be. Who was I kidding? I got the first outfit on her, she is at the stage of crawling now, and she took off. She was totally not into the whole picture try on session scene. I think I got two outfits on her before I decided to give up, as we were both over it.
So, instead I ended up just taking pictures of the outfits themselves. None the less they are still absolutely freaking adorable and your little one will be the most stylish babe in town.
Also most all of these items are in the $12-$15 range. And some are even cheaper than that! All items will be linked at the very bottom in the gallery, with the link being at the bottom of each photo.

For reference: I would say most of these outfits fit bigger. I ordered the 6-12 month size on several of them and I would say they would fit closer to the 12 month range than the 6 month range. Oaklynn, is a week shy of 9 months for reference. Although, she is a smaller 9 month babe, weighing in around the 19th percentile.
Baby Girl Amazon Haul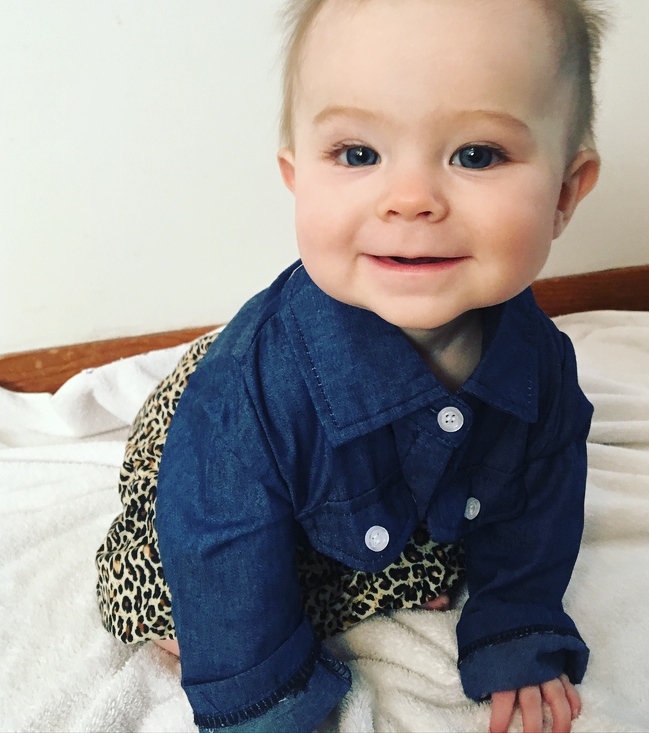 I have not tried the items below, but they will most likely be on my next Amazon order.
You May Also Enjoy: