Easy and Delicious Lactation Brownies
Thanks to these gooey and fudgy lactation brownies, my pumping sessions increased by 2-3 ounces! I mean can it get any better than increasing your milk supply by eating brownies?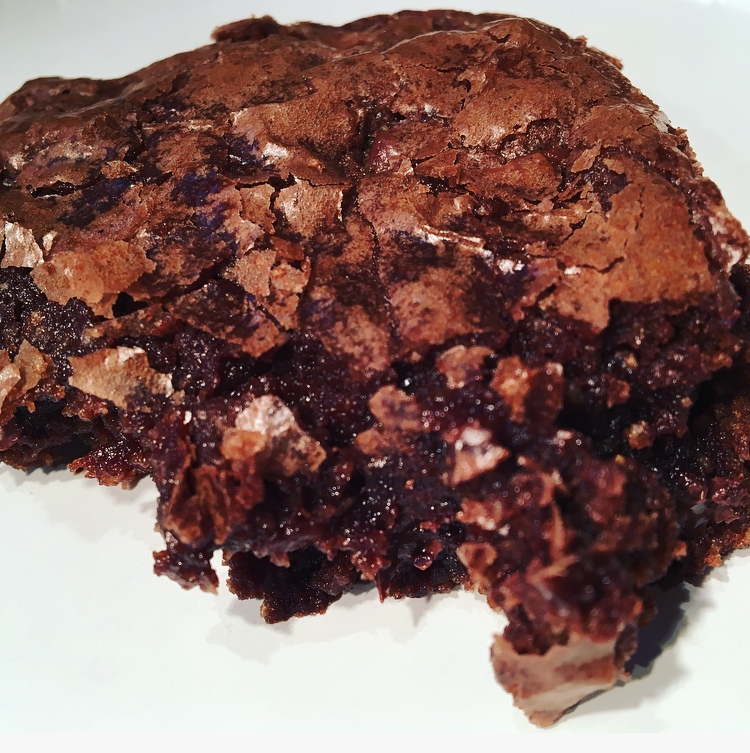 Why eat lactation brownies?
Lactation brownies are perfect for when trying to boost your milk production. If you are an exclusive pumper and don't want to be attached to your pump forever, these work great in order to create an oversupply to make a large freezer stash. If you are a mom returning to work and want to create a freezer stash, you will want to check these out as well.
This pump session is after eating two lactation brownies, one the afternoon before, and one the night before. I typically pump around 4-5 ounces and this pump session I pumped 7! The slacker boob is the boob I nursed Oaklynn on 30 minutes prior to pumping.
What are in lactation brownies?
These lactation brownies are brownies made from a box mix, with a few extra natural galactagogues. If you don't know what galactagogues are, they are substances that promote lactation.
Coconut Milk-Replace any called for milk or water on the box with a ½ cup of coconut milk. Make sure the coconut milk is from the carton, not the can. Coconut milk contains essential fatty acids, which are great for allowing mom to produce more nutritious breast milk.
Oats- Oatmeal has iron in it which is a must for breastfeeding mothers along with helping promote milk supply. So help yourself to a hot bowl of oatmeal in the mornings, or they are a perfect addition to lactation brownies, cookies, or smoothies.
Flax Seed- Flaxseed contains phytoestrogens which can influence breast milk production.
Brewer's Yeast- A supplement used to support lactation and make more breast milk. I find it easiest to order my brewer's yeast and flax seed off of Amazon. I live in a small town and sometimes it is a struggle to find these products in the store.
How To Make Lactation Brownies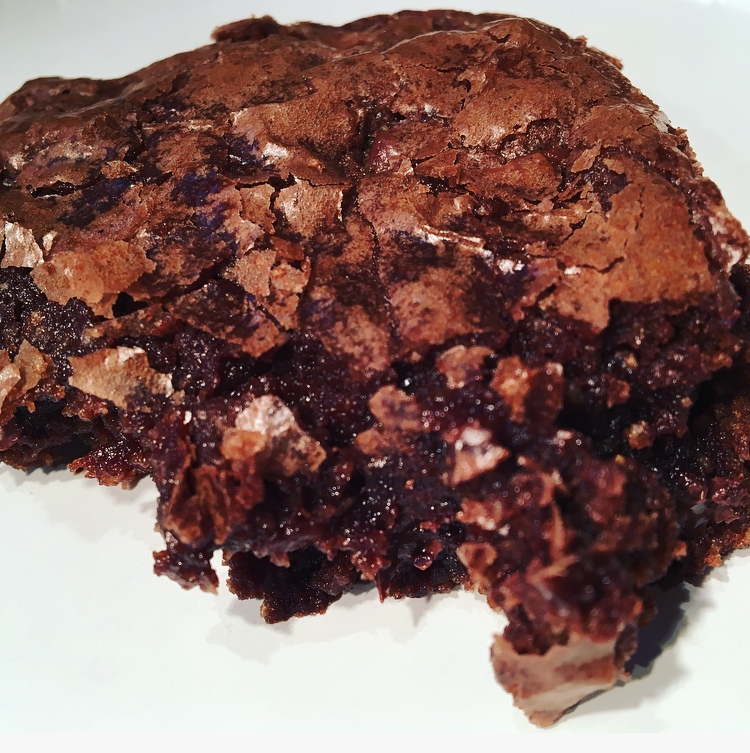 Lactation Brownies
Easy, gooey, and fudgy lactation brownies that contain added galactagogues which are known to help increase milk production.
Ingredients
1

Box

Fudge Brownie Mix

½

Cup

Vegetable Oil

or according to package

½

Cup

Coconut Milk

1

Cup

Old Fashioned Oatmeal

2

Tbsp

Brewer's Yeast

2

Tbsp

Flaxseed

ground

1

Tsp

Vanilla Extract

1

Cup

Chocolate Chips
Instructions
Preheat oven according to package directions.

In a large mixing bowl, mix together all ingredients until fully combined. Pour brownie batter into preferred size of baking dish and bake according to package directions.
Recipe Notes
1.Choose whatever boxed brownie mix you'd like.
2. Do not add water or milk, this is where the coconut milk will come into play.
3. Coconut milk comes in a carton and is found in the refrigerated section. Do not use the canned kind.
4. Chocolate chips can be omitted if the box mix already contains them.
5. I ground my oatmeal in a blender before mixing with ingredients.
6. Use two eggs if you prefer more cake like brownies.
You can also freeze these lactation brownies as well! Want to whip up a couple batches, but only looking to eat a few. Wrap each brownie individually in plastic wrap then store in a freezer bag for up to 2 months. Pull them out and let them thaw on the counter before eating.
Let's Connect
Make sure to follow me on Instagram in order to get in on giveaways! I also love following along with other moms on their motherhood journey.
Enjoy This Recipe?
Make sure to pin/save for later and to share with all of your fellow mamas.
EDITED: This recipe has been updated with the amount of Brewer's yeast being reduced!
You can find all of my must have motherhood/baby/toddler products here!
You May Also Enjoy
Strawberry-Banana Lactation Smoothie
No Bake Oatmeal Bites For Breastfeeding Moms