Gift Guide For Him
Most likely the most challenging person to shop for on our list is a guy, as they never tell you anything they want. Whether it's your husband, boyfriend, dad, brother, father-in-law, brother-in-law, friend, etc., finding them a gift that is thoughtful, unique, and something that they don't already have can be a challenge. Although, I am here to help. You will find gift ideas for the gym goer, the sports fan, the griller, the boss man, the hunter/outdoorsman, and the drinker.

Men if you see something you like make sure to let your wife, girlfriend, or who ever it is know and help them make shopping for you a little easier. And women, I hope you find something that you think will make a great gift and I am happy to help you cross of that special someone on your shopping list.

Happy shopping and I hope this helps make a dent in your shopping list!
You can find a Gift Guide For Her here.
You can find The Ultimate Christmas Gift Guide For Infants & Toddlers Here. For Kids Approx. Ages 5-13 here. For teenage girls here. For teenage boys here. And Stocking Stuffers For Kids of All Ages Here.

FOR THE GYM GOER
These wireless bluetooth headphones are awesome for the price! They will become their favorite pair of headphones when it comes to heading to the gym. No more fumbling around with wires while trying to run or lift.
This gym bag can fit his shoes, extra set of clothes, and any other workout necessities he needs. Perfect for overnight stays as well.

Adidas Men's Cloudfoam Ultimate Running Shoe
Everyone NEEDS these in their life! I absolutely love mine! These are wonderful for Myofascial Release, Trigger Point Therapy, Muscle Knots, and Yoga Therapy.
If they are a fitness lover and they don't have a fitbit, this would be the PERFECT gift!
Step their shaker bottle game up a notch and get them a stainless steel ELECTRIC protein shaker!
For the price, these compression shirts can't be beat!
Another great shirt option.
Battle ropes. A gift that they most likely don't have, but will love!

FOR THE BOSS MAN
Several men say this is the BEST belt they have ever owned!
Nice, classic, comfortable, and great quality for the price. Come in black as well. You can find them here.
They can never have enough dress shirts.
I absolutely LOVE this cologne!
Now, they never have an excuse to be late! You can find this watch here.
I love love love this gift idea! As we all know this is a product that men are not going to buy for themselves, so why not purchase it for a gift? This shaving kit will not disappoint!
Small, compact, and perfect for the small amount of items men carry. There is a money clip on the reverse side. You can find this wallet here.

FOR THE DRINKER
I don't even drink scotch or bourbon, but I kind of want to buy these for myself! You can find them here.
Or go with this awesome personalized whiskey decanter and glasses set.
How cool are these? Steel whiskey stones in order to keep their drink cold!
I may have just found a gift on my Christmas list. How cool is this personalized American oak whiskey aging barrel? This would be the ABSOLUTE PERFECT gift for any whiskey lover!

Or if they are more of a beer drinker. Find these personalized beer glasses here.
Customizable coasters. Comes in several different styles.
Whiskey and rum barrel aged coffee. Perfect for the coffee drinker by morning and whiskey drinker by night.

FOR THE HUNTER/OUTDOORSMAN
Perfect for the whiskey drinking hunter! Find them here.
How FREAKIN AWESOME are these glasses? They are American made with a real .308 bullet! Perfect for the hunter who likes to drink! Another gift checked off my list!
I'm sure you would probably get bonus points if you got your husband this!
A great game processor kit!
This item is expensive, but if you are looking to splurge for that special someone, this is a GREAT predator call!
An awesome 3-in-1 gift! A handwarmer, phone charger, and LED flashlight!
A rangefinder, with great reviews, that won't cost you an arm and a leg.
If they are needing a new pair of binoculars, they will love these!
This heavy duty coat will be sure to keep them warm.
Several say this mask is excellent and the best mask they have ever worn!
Would recommend these heat trapping insulated thermal socks to anyone who wants to keep their feet warm!
LOVE this handwarmer! Your hands will come out sweating and a great investment for hunting season!
An EXCELLENT trail cam for the price!
The perfect gift for those tree stand hunters! Find this harness here.
A MUST HAVE for hunters! This little flash light is a blood tracking light! Helps out tremendously in order to track down those deer they shot!
A game changer! This scentblaster wicking system works great to draw in those bucks looking for that doe!
This is another splurge item. Although, if you are looking to really treat that special someone, this is a great pick!
A great blind for bow, gun, or crossbow hunting.
Portable folding backpack chair. Perfect for hunters, fishermen, hiking, camping, and much more!
Waders are a perfect gift for fishermen or duck hunters!

FOR THE SPORTS GUY
Football chillers, for the football loving whiskey drinker.
I guess drinking and football must go together. Find these football tumbler beer glasses here.Or you can find personalized ones here.

I thought these 6 pack greeting card boxers were kind of cute. A convenient and classy way to gift beer during the holidays! Comes in multiple styles.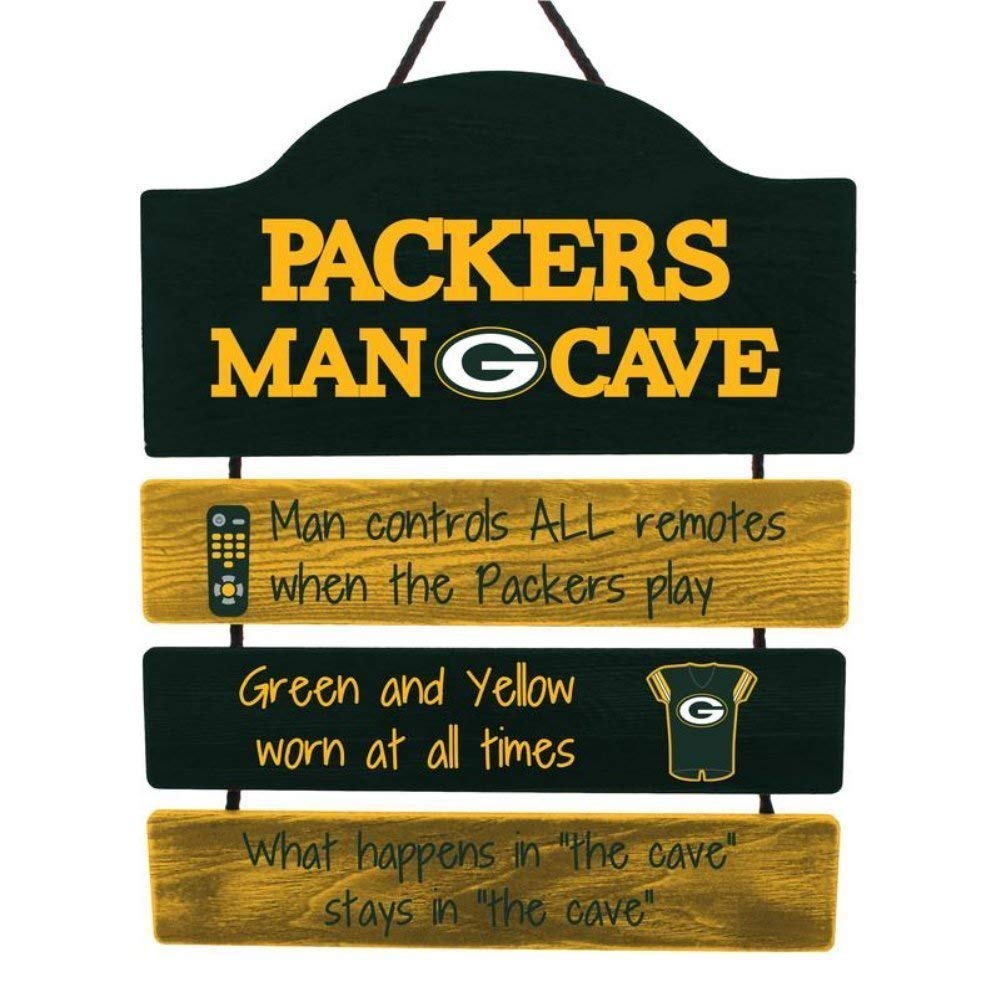 The perfect man cave sign. Comes in all NFL teams.

The perfect gift for ANY sports fan! 30 for 30 gift collection. My husband loves watching these documentaries and I actually enjoy watching them myself!
Wrigley Field Blueprint. You can find other field blueprints on Amazon as well.
Legendary stadium seat cuff links from Yankee stadium. Such a unique gift that they will absolutely cherish! You can find other stadium cuff links on Amazon as well.
Stainless steel vacuum insulated tumbler.
Can't think of anything to get a golfer? This rangefinder is the perfect gift!
Now they should never lose any of their golf accessories! you can find this organizer here.
Help them become the best possible putter. You can find this item here.
Chipping practice net. Such a unique gift for the golf lover.
A great gift set. Includes Golf Brush Club Groove Cleaner Set Divot Tool, Ball Marker, Groove Sharpener, and 2 Ft Retractable Zip-line Aluminum Carabiner.
A golfer can never have enough golf balls.

FOR THE GRILLER
Grill Basket. Perfect for grilling veggies. Use as a wok, pan, or smoker!
Beer can chicken roaster. Can also be used in the oven!
Jalapeno Grill Rack & Pepper Corer. Can be used to grill chicken legs and wings. Can also be used in oven.
Highly highly recommend this grill brush.
This set is perfect for grill masters! Comes with BBQ gloves, digital thermometer, and meat claws (for tearing meat apart).
The perfect tool for grilling shish kabobs.
Or save money and get this 5-in-1 set. Make incredible barbecue with: beer can chicken vertical roaster, jalapeno popper grilling rack / chili pepper, smoker box, flat skewer rack trey and an elevated grilling rack.
All star BBQ seasonings gift box.
A splurge worthy grill! The Traeger!
I hope everyone has a very Merry Christmas and Happy Holidays!
XOXO Kate

Explore More Posts: