Not only is being a stay at home mom the greatest job in the world, but it is also one of the hardest. What do we do all day with a baby, without going insane? Because we all know it does not consist of sitting on the couch snuggling while binge watching Netflix. So today I want to share with all you moms/dads baby play ideas, whether its activities for learning and growing, activities to get out of the house, or things to just give you time to get some housework done.
TUMMY TIME PLAY MATS
Jumperoo
Walks
Bumper Jumper
High Chair Playing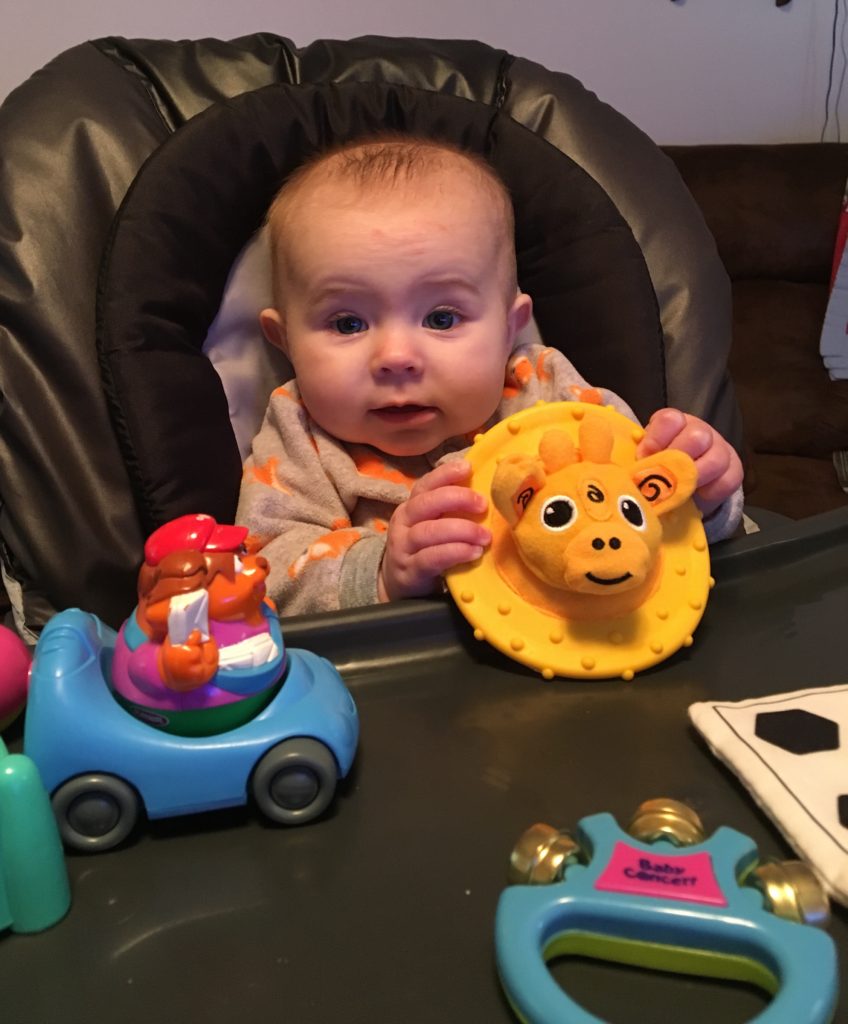 Baby Foam Upright Floor Seat/Sit Me Up
Play Mat
Swing
Floor Playing
And MOST IMPORTANTLY Get Out Of The House
Seriously, this is the most important thing, get out of the dang house! I promise you after staying home for several days, you will want to get out and have social interactions and adult conversations. A change of scenery and activities will make for a much happier baby and mom as well! Where to go?
Play Dates- Connect with other moms in order to have play dates.
Coffee Shop- I don't know if I have ever met a mom that isn't a caffeine addict. This is also a great place to catch up with a friend.
Mall- Us moms deserve to treat ourselves. Or you don't even need to buy anything just stroll through the mall in order to get out of the house. Your baby will enjoy seeing all the motion happening around them as well.
Library- It is never too early to start reading to your little one. Bring home some new books for your little one and explore the kids activities that are offered.
Zoo- Your little will enjoy watching and learning about all the animals no matter the age.
Park- This is always a great option. Just stroll around the park or put your baby on your lap to swing or go down slides.
Pool- During the winter go to indoor water parks or hotel swimming pools. Babies enjoy splashing around just as much as older kids.
So there you have it. All of my favorite things to do with my little one throughout the day to keep us occupied and busy. I would love to here about all your favorite activities in the comments below!
You May Also Enjoy: