Useful Tips To Help Organize The Nursery
If you are anything like me you want the nursery to be perfect before you bring your little bundle of joy home. When you have so many blankets, burp cloths, bibs, and clothes it can get overwhelming, especially when you don't know where you are going to put it all. So use these awesome tips to help organize the nursery in order to get the most out of the space and to keep your nursery organized and in order!
15 Useful Tips To Help Organize The Nursery
1.
Use the bottom of the onesie, in order to hang several onesies from one hanger.
2.
Roll up your baby's clothes in order to save space.
3.
Use a shoe organizer to store burp rags, bibs, baby food, diapers, or whatever you desire. Find one here for cheap.
4.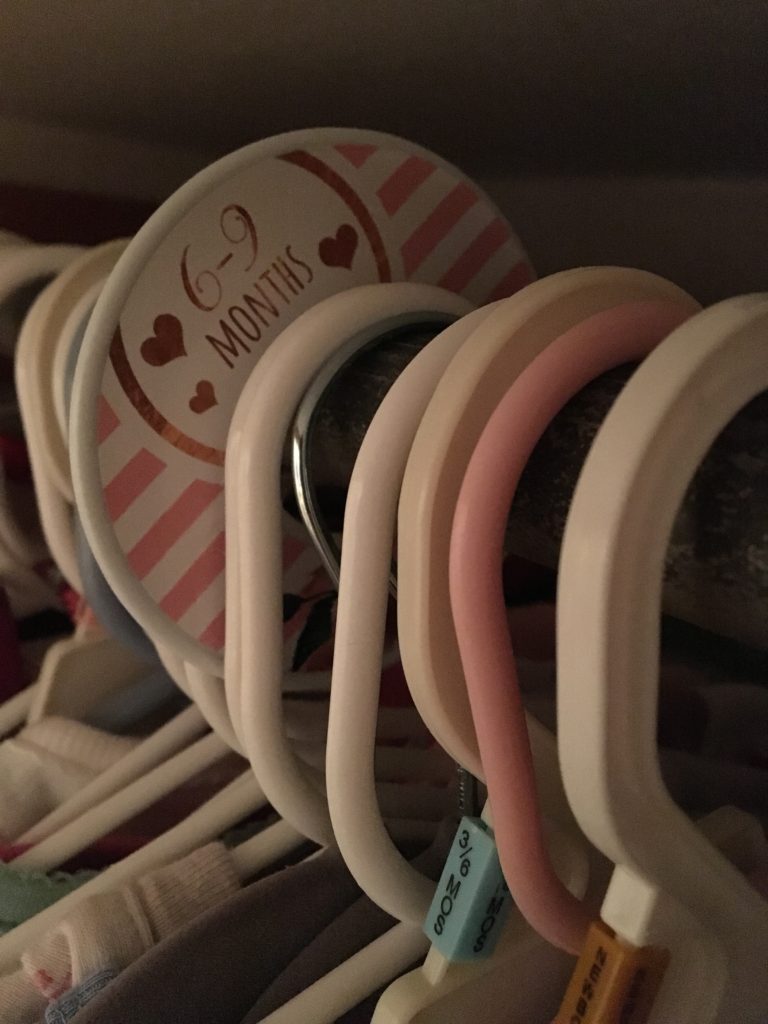 Use closet dividers in order to organize by size. Something as small as this is definitely a life saver.
5.
Use jars to hold extra pacifiers, q-tips, cotton balls, etc.
6.
Use drawer dividers to keep everything organized by category. This organizer is perfect for small baby items such as socks, bibs, etc. I would have to say this is one of my favorite organization tips.
7.
Use a utility cart for diapering or pumping items. The best part is it can be pushed anywhere. Find one here.
8.
Buy a dresser changing table combo. This will save you a GREAT amount of space. You can find this one here. It comes in a few different colors.
9.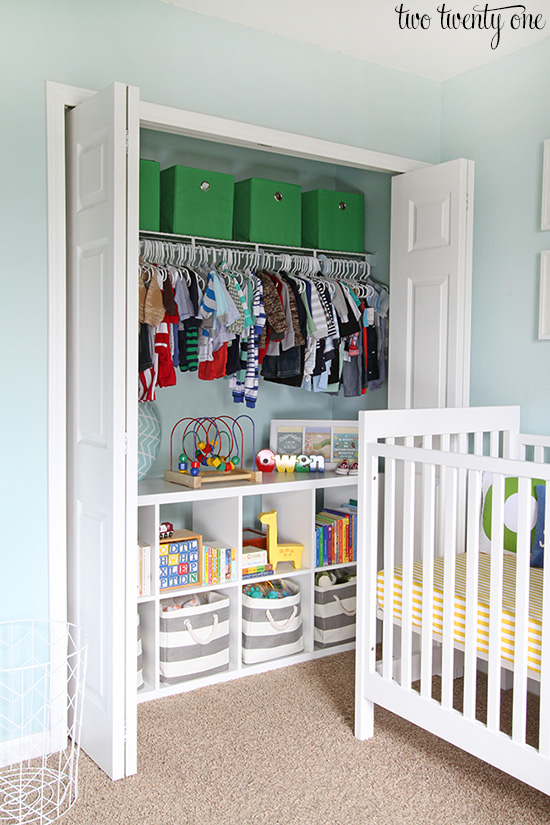 Use a cubicle organizer and foldable storage baskets to keep clothes, socks, diapering items, breastfeeding items, toys, etc. neat and organized. One of these can also be used in the closet for outgrown clothes, toys, odds and ends, etc. This cubicle organizer can be ordered in several different sizes and colors.
10.
Use foldable storage baskets to store outgrown clothes and toys under the crib. Utilize as much under the crib space as possible, as it will free up a large amount of space in the closet.
11.
Use a roller cart with drawers to keep socks, bibs, wash cloths, hats, burp rags organized.
12.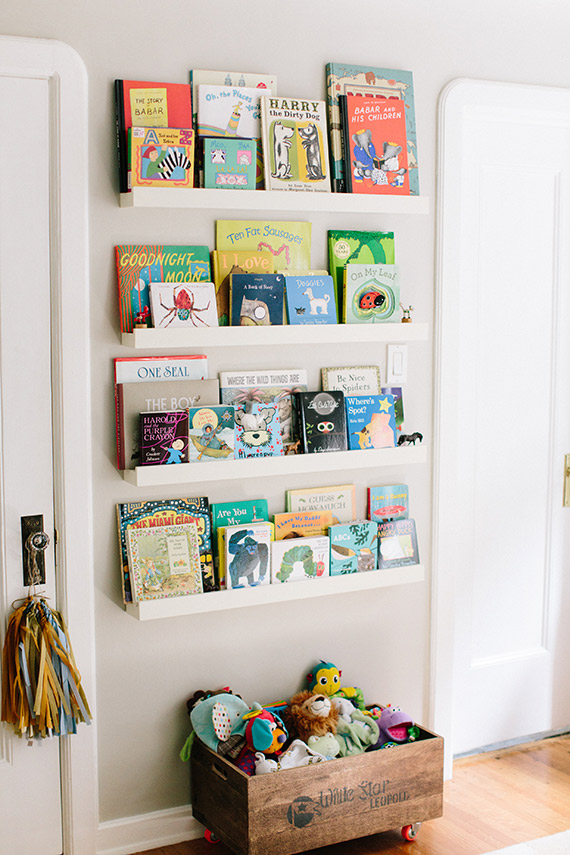 Use floating shelves to display books.
13.
Use a peg board to utilize wall space. Which I think is absolutely darling in a boys room.
14.
Run out of closet space. Make this easy wardrobe shelf using a floating shelf and a bygel rail.
15.
I think this is such a cute way to store/display baby girl headbands. And it would be extremely easy to make!
Thank you for stopping by! I hope you found some useful tips in order to create your dream nursery!
Make sure to follow me on Instagram, as I will be doing monthly giveaways!
You can find all of my must have motherhood/baby/toddler products here!

You may also enjoy:
Life Saving Baby Items To Make Mom Life Easier
18 Newborn Baby Hacks/Tips Every Parent Should Know