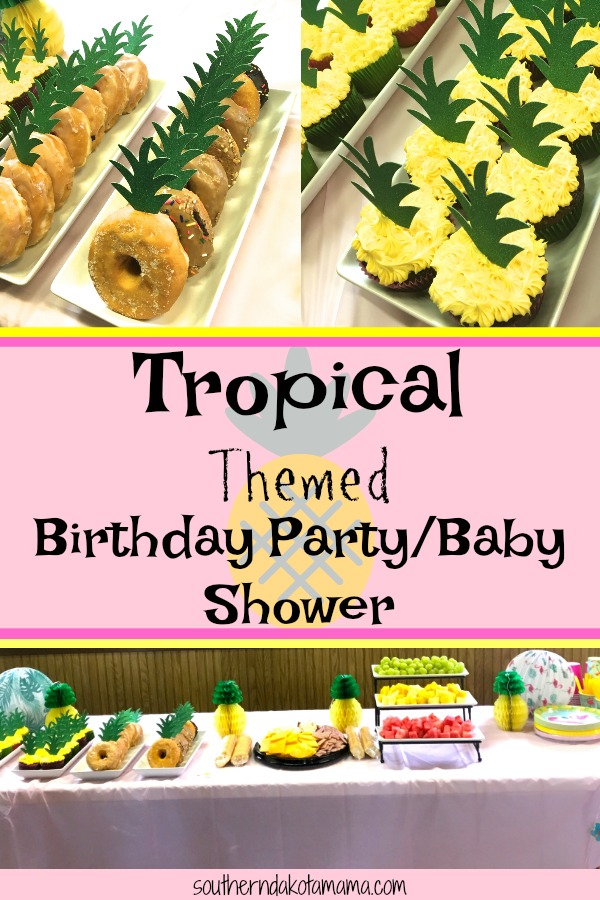 Holy smokes, I cannot believe how fast this past year has flown by. BRB while I go shed a couple tears as my baby girl turned the big 1! We had a successful 1st birthday party celebrating with family and friends, and quite honestly I am already getting excited for next years party!
If you are into the tropical themes, then you came to the right place. We did all things, pineapples, flamingos, and palm leaves, which I thought turned out absolutely darling, especially for a summer baby!
I am by no means a professional decorator/party thrower. This party was also thrown at two in the afternoon so only snacks and cupcakes were served.
Tropical Themed Birthday Party/Baby Shower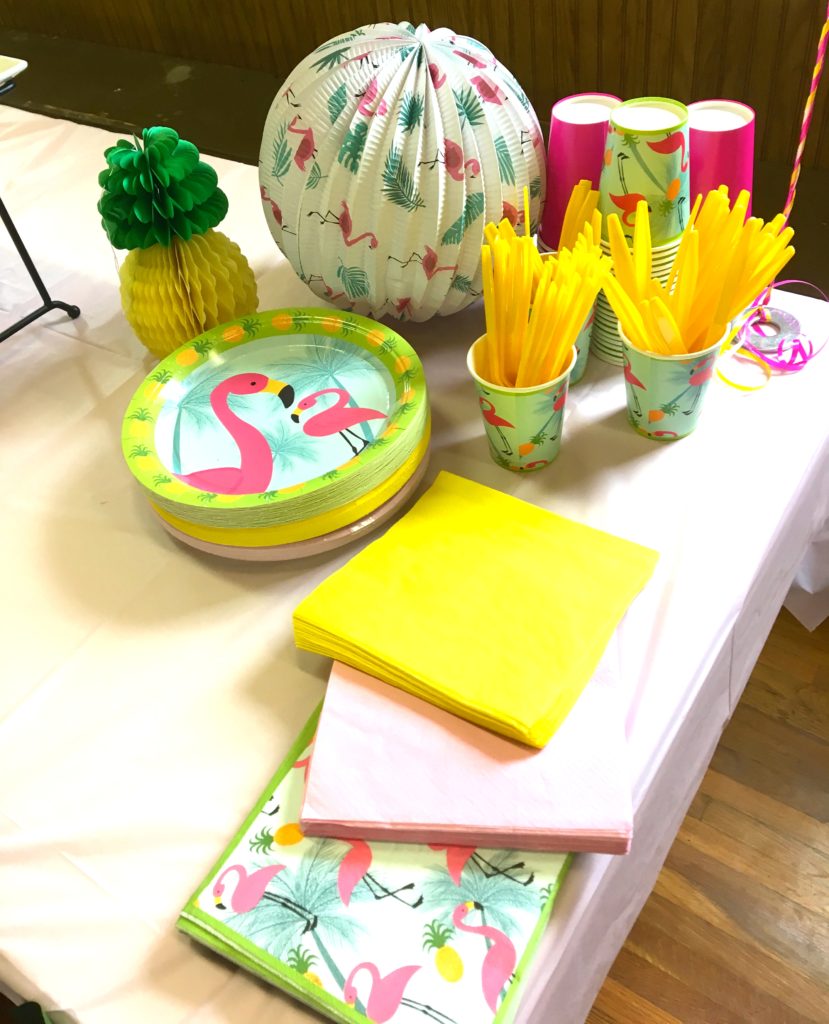 Flamingo tableware serves 24. Includes Plates, Knives, Spoons, Forks, Cups and Napkins. Yellow and pink dinnerware purchased at Target.
Pineapple, watermelon, and grapes matched perfectly with the pink, yellow, and green colored theme. Meat and cheese tray was also provided for another snack option. You can find the fruit trays and stand here.
Can these pineapple doughnuts be any cuter? So easy to do with these stick in pineapple leaves.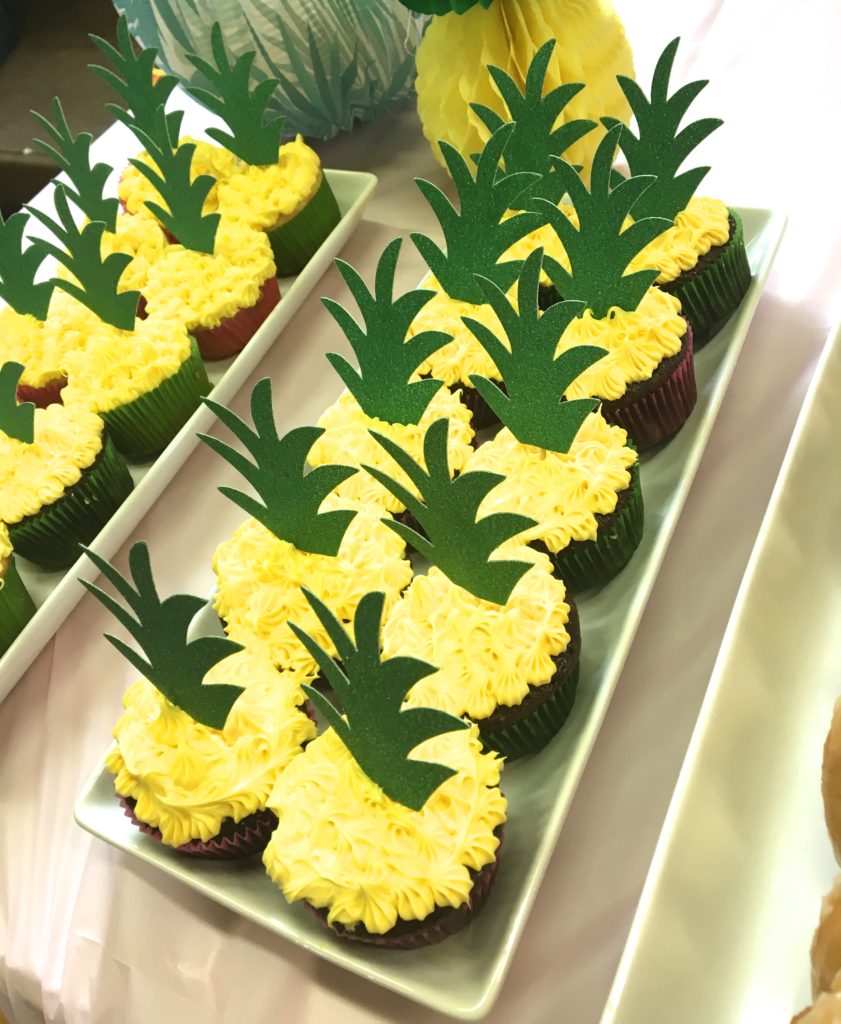 Another easy, but darling treat 🙂 All you need is a star tip cake decorator, which you most likely already have. And the pineapple toppers which are linked above. Well and of course the cake mix and liners. The set of 4 serving trays can be found here.
This highchair banner could not have matched anymore perfectly! It is a set of three that also comes with a cake topper and party hat! The cake topper is shown below and unfortunately my daughter hates headbands and hats, so it was not able to be worn 🙁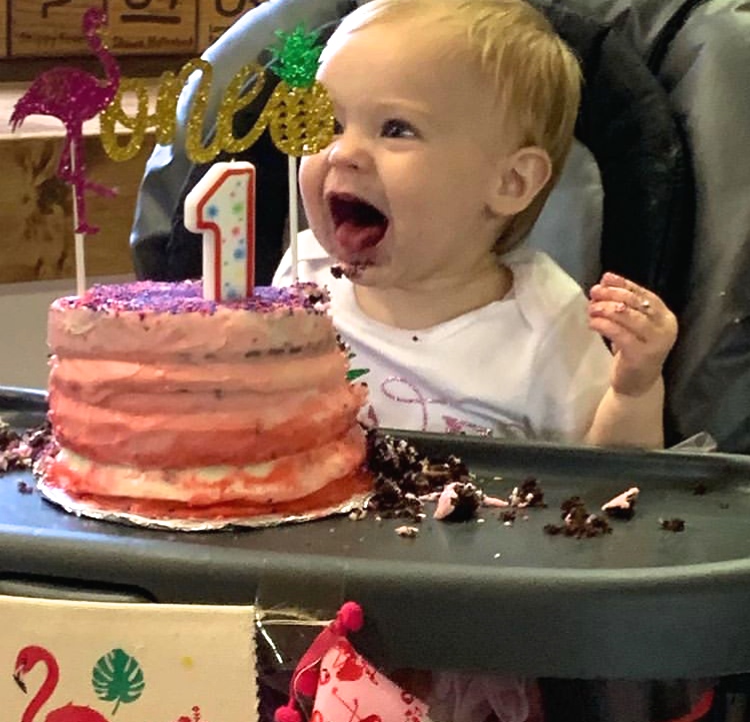 I would say she thought her smash cake was pretty great, even though it was beginning to melt.
This table setup was extremely easy to do! The tissue paper pineapples added the perfect touch, were extremely easy to set up, and came in a pack of 12, which were then used for centerpieces as well. Find the "one" balloon here.
This was not the best picture as I was trying to snap it before one of the little boys ripped down the banner that you see laying on the ground. I also did not get a great shot of the balloons and the decorations that I had at the corners of the tables. The banner that you see on the wall, banner laying on the floor, tissue poms, lanterns on the table, and the "1" balloon that you see in the upper right corner came in a party pack together, for a great price!
The lanterns would have been darling hung from the ceiling, although we had a high ceiling, so we made due with having them as table decorations.
A photo of the party pack, to better show you what all is included.
The tissue paper pineapples being used as centerpieces.
Balloons tied to the centerpieces shown above. Comes in a pack of 45.
Find the pineapple and flamingo balloons here. Comes in a set of three, two flamingo and one pineapple.
And I can't forget about Oaklynn's outfit! The cutest pink tutu and pineapple ONE onesie.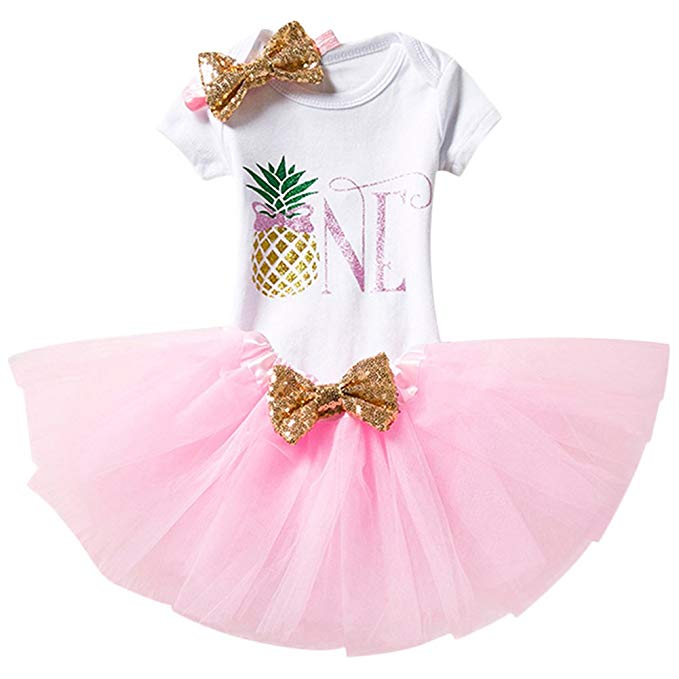 A better look at Oaklynn's outfit! Comes in several different colors and styles as well, for a great price!
Thank you for stopping by! I hope you got some great ideas for your next tropical birthday party/baby shower!
You May Also Enjoy: