Baby Proofing Must Haves
My little one is starting to become mobile, so let all of the baby proofing begin. No, I probably do not need all of these items, as I am going to try to teach my little one to not touch certain things. Although, there are those certain areas that I am absolutely going to lock up, such as medicine cabinets and cleaning products. And as I must say, it is always better to be safe than sorry.
Baby Proofing Must Haves
Furniture and TV Anti Tip Straps- These are a must once your little one begins climbing on everything. These straps secure large furniture such as dressers and bookshelves to the wall in order to prevent your child from pulling it over on themselves. These straps also work for securing your TV as well.
Self Closing Outlet Covers- When it comes to baby proofing, this is most likely the first item that comes to your mind. These self closing outlet covers are great! No need to stick the covers back on once finished using the outlet, as these bad boys close themselves.
Power Strip Cover- You will most likely have your wall outlets taken care of, but don't forget about your powers strips. Keep little fingers away from your cords.
Oven Knob Covers- If your oven knobs are in reach of your little one, you will definitely want these! No more sneaky toddlers turning on the oven!
Door Knob Covers- Door knob covers are perfect for bathroom doors, doors to basements, outside doors, etc. When a toddler tries to open these doors, the covers will spin. Although, adults just have to pinch the covers in the correct spot to open the doors.
Safety Gate- Safety gates, another one that you immediately think of when baby proofing. Great for keeping your little one from falling down stairs or to keep your baby limited to one room or out of one room. I like this gate as it is extra tall. It is also has pressure mounted installation for use between rooms with optional hardware mounts included for installation on stairways. Also features dual locking, auto-close walk through door.
Finger Pinch Guard- If you prefer to keep your doors open, instead of keeping doors shut and using door knob covers, you will want these. Keep little fingers from getting smashed in doors. Along with keeping them from getting locked in a room.
Multi Use Latches- These things are AWESOME! They work to secure cabinets, drawers, toilets, ovens, refrigerators, etc. They feature double locking protection and are easy to install, along with easy to uninstall. No more kids getting into the toilet or cabinets pulling out your pots and pans. These are a definite must for medicine cabinets and cleaning products cabinets.
Magnetic Locks- These baby proofing magnetic locks work on all cabinets and drawers. When I was younger I remember my mom using these for her cabinets, as she was a daycare provider.
Corner Guards- Oh how I remember the times watching my nieces and nephews bump their heads on sharp corners. Stick these on the corners of coffee tables, kitchen tables, countertops, etc. in order to prevent your little one from getting cuts and bruises from those sharp edges.
Slip Proof Stair Treads- If you have wood floors you might want to consider these slip proof stair treads.
Smoke/Carbon Monoxide Protector- This really isn't baby proofing, but I thought I would include it as every house needs a Nest! The Nest Smoke/Carbon Monoxide detector is AMAZING! Unlike other smoke alarm systems, the Nest Protect doesn't beep when there's danger, the Nest Protect talks to you and alerts you to what's going on. Whether it's burnt toast in the kitchen or carbon monoxide in the living room, the Nest Protect uses clear spoken messages to alert you to the danger. The Nest Protect also works with most cellular devices, allowing you to receive notifications on your phone whenever something happens. When your batteries are running low, Nest will send an alarm to your phone. No more annoying loud chirping sounds. Well WORTH the money!
Window Blind Cord Wraps- Window blind cords, something that you probably don't think is dangerous, but they are! Use these cord wraps to keep blind cords organized and safely out of the reach of your kids.
Window Locks- Perfect for patio doors, sliding glass doors, and sliding windows. These are easy to install, work great, and do not scratch your window frame like other brands.
Set the temperature of your hot water heater to 120 degrees, in order to prevent scalding.
What are you favorite baby proofing must haves? I would love to hear all about them in the comments section below.
Follow me on Instagram in order to get in on monthly giveaways!
You can find all of my favorite motherhood/baby/toddler products here!

You May Also Enjoy:
Must Have For Baby's Medicine Cabinet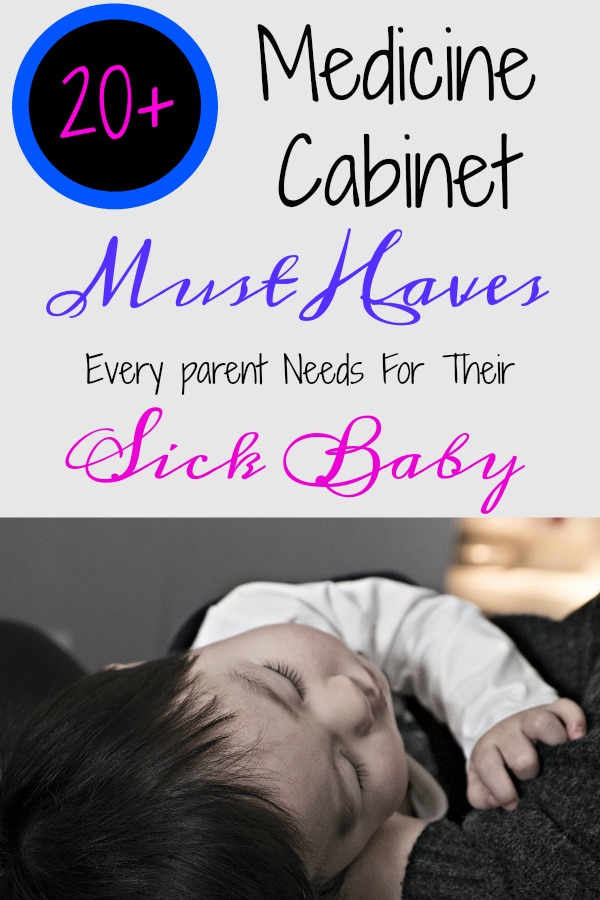 Baby Merlin's Magic Sleepsuit Review