Moms, well and dads too, but I am assuming it is mainly moms reading this, because we all know we are the ones that love to shop. If you have never shopped at Bailey's Blossoms for baby and children's clothes, you are definitely missing out! I am telling ya, grab your wallet, because this Bailey's Blossoms baby girl clothing haul is going to leave you wanting everything!
I literally think ninety percent of Oaklynn's wardrobe is Bailey's Blossoms. And I wish ninety percent of my clothing was Bailey's Blossoms, because their stuff is so adorable and affordable as well! My last order from them consisted of 25 pieces with a total of $164! Like WHAT? 25 pieces from anywhere else would have cost me at least three times that price. The items I am about to show you I got for $6 or $7.50, I did not pay over $10 for any item! You will be shocked, as you would think items like this would cost you $20-$30! They also have $1, $3, $5, and $10 sales at times, so make sure to follow along with them on Facebook in order to see when these deals are happening.
Now you may probably be thinking $5, for a boutique item? This must be a scam, or the quality is terrible! I am here to tell you it is NOT! It is good quality and some of the pieces are extremely soft! I have been ordering from Bailey's Blossoms for a year now, with several different orders, and I have never once been disappointed!
Use this link to get $5 off of your order!
Bailey's Blossoms Baby Girl Clothing Haul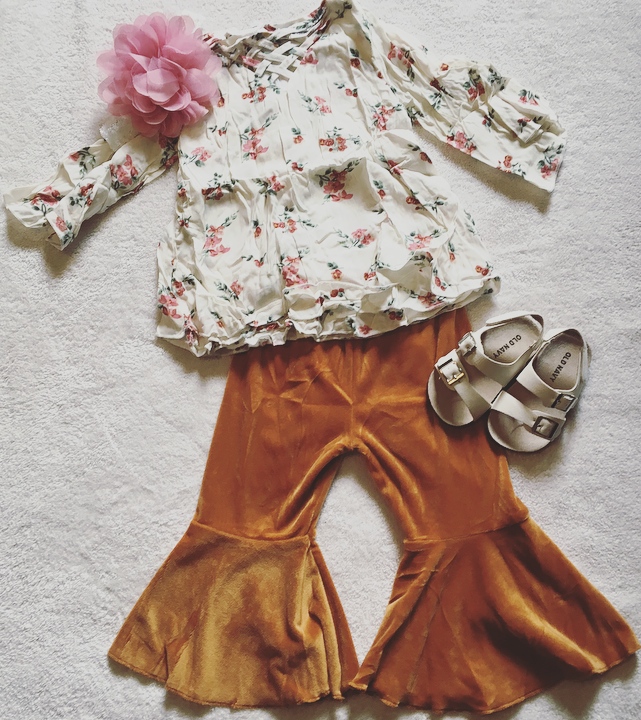 Thank you for stopping by! I'm sure your little one is going to be the most stylish little gal in town!
You May Also Enjoy: