For most of us breastfeeding mamas we worry about whether or not our little one is getting enough milk. Yes, majority of the time they are, us mamas just like to worry, but occasionally there are also those times when your milk supply is low. For me it was around seven months when Oaklynn was starting to eat more and more baby food, and I was not pumping during those missed feedings in order to keep my supply up. You know the whole supply and demand of breastfeeding. I was going to be heading back to my summer job a few days a week and the freezer stash was extremely low, so I began looking around for ways to boost my milk supply. Below you will find my list of high milk supply must haves that I would RECOMMEND to all breastfeeding mamas.
High Milk Supply Must Haves
Oatmeal
Oatmeal, oatmeal, and more oatmeal. Oatmeal is high in iron, which is a must for breastfeeding mothers and it also helps increase your milk supply. I started eating a bowl of oatmeal each morning and saw my milk supply increase greatly! Oatmeal might not be the most flavorful food, so you can flavor it up by adding fruits, honey, brown sugar, chocolate chips, or whatever you prefer. Although, I enjoy the oatmeal packs that are cream and fruit flavored. You can find a 48 variety pack here. Or add oats to a breakfast smoothie if you rather prefer.
Flaxseed and Brewers Yeast
Two perfect ingredients to add to a lactation smoothie. Flaxseed has phytoestrogens that can influence breast milk production. And Brewers Yeast is believed to be a galactogogue, which is a supplement nursing mothers use to support lactation and produce more breast milk. What better treat than a delicious smoothie that boosts your milk supply?
Fenugreek and Blessed Thistle Powder Drink Mix
Absolutely freaking fantastic. Tastes great and works great! After two days my pumping sessions were going from 4oz to 7-8oz! This drink mix contains blessed thistle and fenugreek. Fenugreek is probably one of the best known herbal galactagogues used by breastfeeding moms. And blessed thistle is also known to increase milk supply.
I love this drink mix as there are so many ways that you can use it. Add it to milk, almond milk, to your morning coffee, to a smoothie, or whatever you prefer. Love this stuff and highly recommend it to mamas with a low milk supply.
Mother's Milk Tea
The best tea that I found to help with supply. I love making this tea and then storing it in the fridge to drink as ice tea later. I do not use this tea everyday, just as when needed. But when I do use this tea, I drink it twice a day and my my milk supply almost doubles. Occasionally I even add a little lemonade, yum.
Lactation Cookie Mix
This Oatmeal Chocolate Chip cookie mix really is the bee's knees. These cookies are absolutely delicious and it was hard for me to not eat six of them in one sitting or for a snack every hour, because we all know breastfeeding moms are constantly hungry. Seriously, your milk supply will most likely double with these! Love, love, love this cookie mix and it most likely works so well because it contains oats, brewer's yeast, and flaxseed.
Dark Beer
When someone tells you to drink a dark beer in order to produce more milk, you might look at them like they are crazy. But I am telling you it has worked wonders for me. My boobs always feel so much fuller after drinking a dark beer.
Mama was this helpful?
Don't forget to pin/save for later and to share with all of your fellow mamas. But before I go I will say no two mamas are the same. What works for one mom may not work for the other. So mamas if you have any additional tips/high milk supply must haves that worked for you, drop them in the comments as they may help out an additional mama!
You can find all of my favorite motherhood/baby/toddler products here!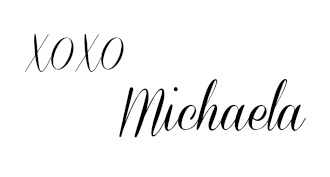 You May Also Enjoy: