Popular Baby Product Dupes For Less
We all know babies can be expensive! It can also be tough trying to decide what to put on your registry, as there as so many new and awesome baby products out there. Although, not all of us have thousands of dollars to spend on strollers, bassinets, monitors, cribs, diapers bags, and all of the other essentials that babies need. That is why I decided to put together a list of popular baby product dupes for less.
Now you can decide on what items you want to splurge on and what items you want to save a dollar or several on! So keep on scrolling or should I say strolling to see my favorite baby products for cheap!
Although, before we get started let's keep talking about how we can save money with babies! Car seat covers, nursing pillows, nursing pads, etc. it all adds up and adds up quickly. So if you haven't checked it out already, I recommend checking out, 15+ Freebies For New Moms.
POPULAR BABY PRODUCT DUPES FOR LESS
1.Strollers

Splurge- Whether you want to bond with your baby, or you want to give them the opportunity to see the world, the Cameleon3 plus Classic handlebar can be easily reversed. Not only does the seat reverse, but it also has a 3 position recline for napping on the go. Although, I think it's safe to say the Bugaboo Cameleon is out of most of our price ranges!
Save- Instead, check out the Evenflo Pivot Modular! The Evenflo 3-piece stroller set features a modular frame with 6 modes. The reversible mode permits your baby to face in or out, while the seat converts to carriage, frame stroller, or travel system mode with ease. The Evenflo Pivot Modular Travel System also includes an oversized storage basket, a safe-zone base, and a blanket boot. A large canopy and removable arm bar make baby transfer easier and improve comfort.
2. Bassinet

Splurge- Boosts sleep 1-2+ hours by soothing babies with the constant rumbly sound and gentle rocking they loved in the womb. "Hears" fussing and responds with gradually stronger white noise + motion to find the best level to calm fussing. Like your own personal helper, 24/7!
Save- Lulls your baby to sleep with relaxing, gentle rocking movement. JPMA Certified Product with low height and transparent mesh fabrics allowing for secure supervision of your baby.
Splurge- HALO Bassinest Swivel SleeperLuxe Plus Series features lowering bedside walls, a soothing center, and a floor light to help you see in the dark without disturbing baby. Rotates and swivels 360 degrees making getting in and out of bed hassle-free. Stable 4-point base adjusts to fit most bed heights (24 to 34 inches). Soothing Center includes nightlight, 3 soothing sounds, 3 lullabies, and a back to bed reminder and vibration - ALL with 30 minute auto shutoff.
Save- 2-position adjustable incline (11 degrees and 30 degrees) safely elevates baby's head for easier breathing, better digestion and more comfortable sleep. Adjusts to bed height to bring baby to eye level; side-to-side rocking allows parents to soothe baby without getting out of bed. Soothing unit includes 2-speed vibration, lullabies and nature sounds, and soft-glow nightlight; Breathable mesh sides.
3. Baby Wrap
Splurge- Ready-to-wear out of the box, easily switch between five different carry positions without the confusion or frustration of a traditional wrap. The Baby K'tan Baby Carrier's patented double-loop design, natural cotton fabric, and unique one-way stretch slips on like a t-shirt and is comfortable and secure for preemies, newborns, infants and toddlers. Safe for babies birth up to 35 lbs.
Save- Our baby wrap carrier is specially designed using stretchy yet sturdy fabric so that baby's weight will not be straining to your tired back & shoulders after long period of usage. The right amount of elasticity also keeps your baby safe and snug in the wrap without having to constantly readjust the wrap. Easy to use for new baby wearing moms
4. Baby Carrier

Splurge- Adapts to your growing baby from newborn to toddler (7-45lbs and fits babies from 0-48 Months). No separate infant insert required. All carry positions included, face baby in or out, wear on the hip or back. Large storage pouch also included.
Save- 4 ways to carry baby. Facing in narrow seat for newborns, facing in wide seat for older babies, facing out narrow seat for babies with head control, and back carry wide seat for older babies and toddlers.
5. High Chair

Splurge- Round removable side tray. Solid lacquered beech wood, seat made from rotation molded plastic. White/Natural with leatherette harness. Can be pulled up to the table. Converts to toddler chair.
Save- 3 in 1 Convertible High Chair: This modern high chair can be converted as a toddlers eating chair, grounded booster seat, or a common stool chair for a kid from 5 months up to 6 years. This highchair has your growing child covered as it makes it easy for you to find the right position to suit him/her.
6. Baby Nest
Splurge (DockAToT)- DockATot is the ideal spot to have tummy time with your little one. When baby is awake and ready to play with you, the rounded sides help to prop up your baby when placed under his/her arms. Tummy time can help babies develop neck strength and motor skills.
Splurge (Snuggleme)- Patented design pulls in to hug your sweet babe. This hugging sensation calms baby and, with its tight fit, helps wedge them into place. The Snuggle Me is the highest quality, and best functioning lounger available for your little. It has been recommended and trusted by both parents and professionals for over 10 years.
Save (Baby Lounger)- Made of 100% organic cotton fabric and breathable, non-toxic, hypoallergenic internal filler, soft and wipeable fabric which is safe for baby's sensitive skin. Perfect baby lounger and is a must-have product for newborn. Also provides perfect portability for On-the-Go parents!
Save (Cuddlenest)- Helps develop neck strength and motor skills with a comfortable design. Great for baby bonding! Encourages healthy growth and development for your little one!
7. Baby Monitor
Splurge- Miku Smart Baby Monitor has real-time data which is available in the Miku app - breathing, temperature, humidity, sound, and motion are all tracked without disturbing your baby's sleep.
Save- TAOCOCO home security camera allows you to easily hear and talk to your baby via your smartphone at anytime. This baby monitor with the IR LED night vision can even support up to 20 feet night vision.
8. Crib
Splurge- Rounded spindle mid-century modern design, versatile style for any nursery.
Save- Converts from a crib to a toddler bed and daybed (Daybed Rail included, Toddler Guardrail sold separately). The 3 position mattress height adjustment on this crib allows you to lower the mattress as your baby begins to sit or stand.
9. Diaper Bag

Splurge- The Itzy Ritzy diaper bag backpack is as stylish as it is functional! This vegan leather backpack diaper bag is roomy and has enough pockets to keep you and your baby organized while on-the-go. This chic diaper bag features 17 total pockets – 10 internal and 7 external - including two insulated bottle pockets, a felt-lined valuables pocket and an easy-access "parent pocket" to keep mom and dad's essentials within reach. Each Itzy Ritzy backpack diaper bag includes coordinating stroller clips and an easy-wipe changing pad with "head" and "toes" printed on the inside. The changing pad has its own zippered pocket on the back of the bag, providing extra cushion when wearing the backpack.
Save- Well-layered compartments to keep wet and dry nappies separate. 2 insulated pockets for 4-9oz bottles; super easy glance and easy reach via wide open mouth and zipper on the back. Built with USB Charging Port and Power Cable to help conveniently recharge your cell phone on the go.
10. Smart Monitor

Splurge- Track your baby's heart rate and oxygen levels while they sleep using clinically-proven pulse oximetry, and be notified if something appears to be wrong. The Smart Sock connects to a base station that glows green letting you know everything is okay, but uses lights, sounds and app notifications if heart rate or oxygen levels are too high or low. Parents can sleep better and have less anxiety knowing they'll be made aware if levels go outside of preset zones.
Save- KNOW YOUR BABY'S BREATHING IS OKAY: Integrated with upgraded high-performance sensor chipset, the 2019 updated version of Sense-U baby monitor accurately monitors your baby's breathing while they sleep, and notifies you with audible alarm for no breathing movement from your smartphone. Most importantly, there is no false alarm anymore! NOTIFY YOU FOR STOMACH SLEEPING: Monitor your baby's sleeping position and notify you when your baby rolls over onto their stomach. PROTECT YOUR BABY FROM OVERHEATING & GETTING COLD: Monitor your baby's ambient temperature around their body with built-in thermometer, and notify you when levels go outside of preset zones.
Thank you for stopping by! I hope you enjoyed this post just as much as I enjoyed creating it! And hopefully you will save a few bucks on those much needed baby items!
You can find all of my must have motherhood/baby/toddler products here!
You May Also Enjoy: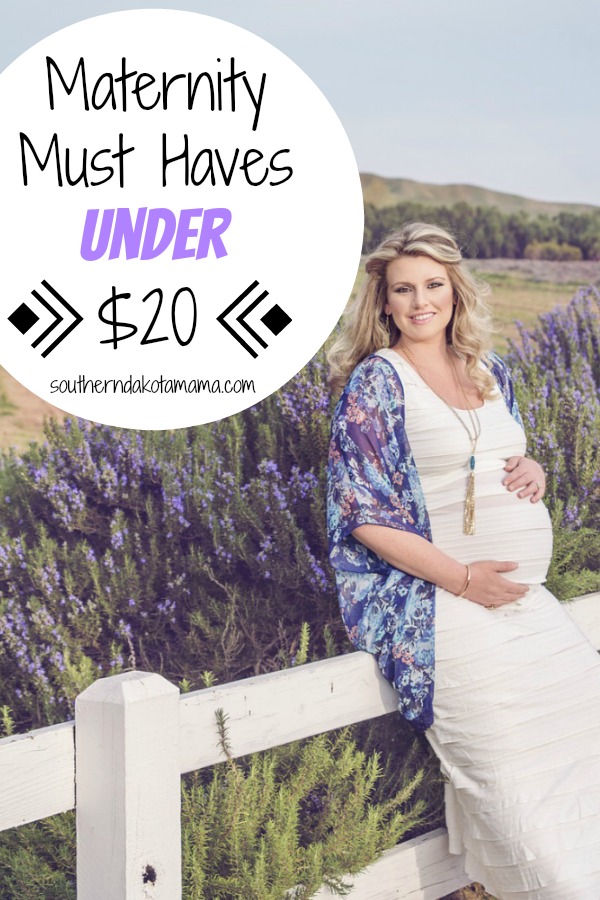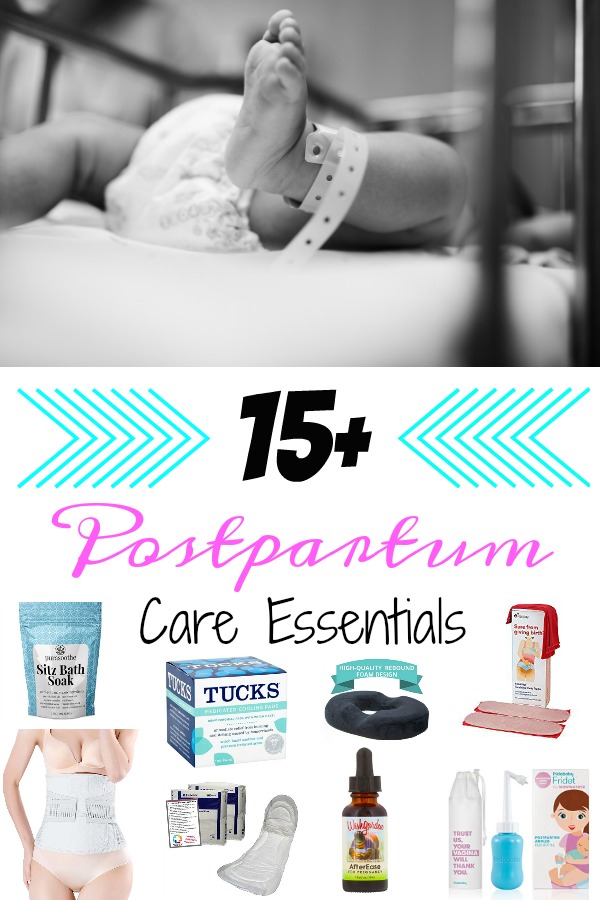 18 Must Haves For Breastfeeding Moms