Travel Essentials For Baby/Toddler
I know at the moment it is not the best time to travel, with this entire Covid-19 quarantine taking place. Although, I am praying that people do their part, stay home, practice social distancing, and wash their hands. And hopefully before we know it we will be back on our way to summer fun!
And summer fun, means some time for summer road trips! We live in the Midwest, so technically anywhere we travel means it is an overnight trip. Now that we have a child, it means we want to be absolutely prepared for anything and everything!
Here is a list of my absolute favorite family road trip essentials! And let me spare you the stress of wondering "what am I forgetting?"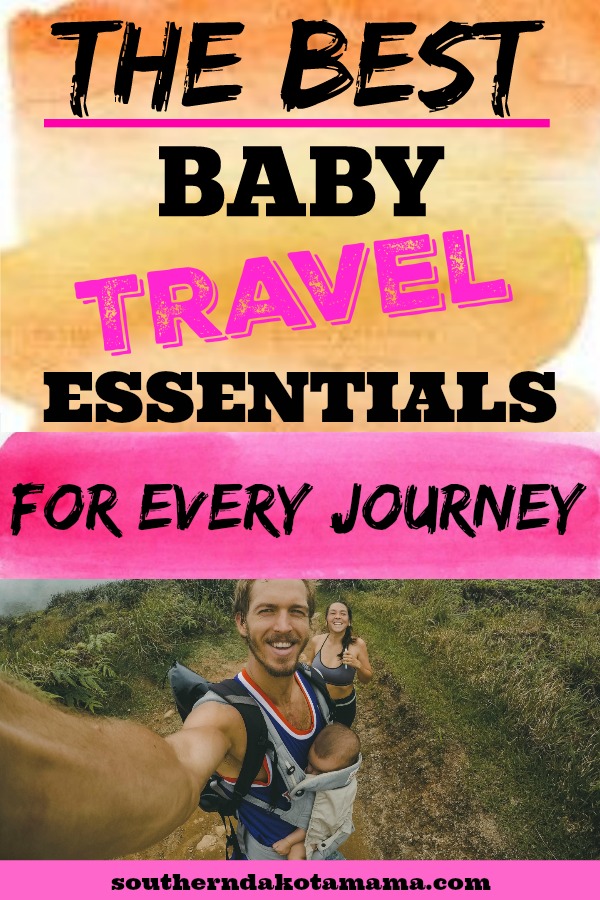 Travel Essentials For Baby/Toddler
___________________________________
This is seriously one of the best inventions ever, and makes for the perfect traveling essential. You never know if the place you are staying or the company you are staying with will have a high chair. With this portable high chair, it just hooks right on to the table. It is also compact and folds up, meaning it does not take up a ton of space either!
We not only love it for traveling, but we also love it at home, taking to grandmas house, or to our local restaurants!
In past months I have had battles with sippy cups. Sippy cups with rubber nipples, are typically chewed off by Oaklynn within a couple hours, which means they end up leaking. Yes, I have had milk thrown all down the car door as well as splattered all over the seat.
I then came across these Munchkin sippy cups, that I instantly fell in love with. They actually do not have a nipple, so they cannot be chewed off, and guess what? They DON'T leak!
Obsessed with this! It is absolutely perfect for keeping all of your travel essentials organized and easy to grab. From diapers, to snacks, to activities, to movies, an extra outfit, etc. Keep them all in one place, instead of having to search through your diaper bag or back seat to find the needed item!
Also helps in keeping the back of your seats clean, from little shoes kicking them! The set linked above comes in a 2 pack as well and is very reasonably priced!
I have used window shades ever since Oaklynn was a newborn. Perfect for keeping the sun off of them. This set comes in a pack of 4!
These are one of those small items that I always give as a gift or recommend to new mamas. I use these at our own house, at a friends house, out at restaurants, for the fact I don't want to stink up the trash can. They are infused with baking soda and lightly infused with lavender for natural odor elimination.
Also the perfect travel essential. Baby has a blowout or stinky diaper, and you are nowhere near a gas station to toss the diaper. Place it in a diaper sack and toss at the next gas station.
Traveling anywhere, a stroller is a must. Although, if you are anything like me you probably had a large oversized bulky stroller, which took up most of the backseat by itself. That is until I came across the Summer 3Dlite Convenience Stroller. It is lightweight, only weighing 13 pounds, along with a compact fold.
It is also very reasonably priced compared to other strollers out there.
Staying somewhere without extra beds or not sure what the sleeping arrangements will be like at the hotel? Don't forget to pack along the portable crib or portable cot. You most likely already have a portable crib, as it is a must when traveling with babies.
Although, for toddlers, these portable cots are awesome! They are very reasonably priced, they love sleeping on them, and they are great for sleepovers, spending the night at grandparents, camping, and movie nights as well!
This is the perfect item for summer! Even if you are just using it at your own home. Great for keeping your children contained in one area. Not only use it at home, but take it with to grandparents, use for backyard bbqs, at the beach, camping, etc. The portable play yard folds up compactly and has a weather resistant floor as well. So while keeping them contained, no having to worry about them eating grass, dirt, or whatever it may be that they put in their mouth.
The one linked above does not have a shade. The one I am going to link here does, although it is a tad more expensive. But definitely worth it if you are going to be setting up in an area with minimal shade.
One of my absolute favorite baby items. Not only do I use it for traveling, I also use it when shopping around my hometown. Or when Oaklynn was a newborn, it made getting things done around the house more achievable. Do a load of laundry, wash the dishes, dust the house, make supper, fiddle in the garden, and the list goes on and on.
If you are going to be doing a lot of walking while traveling, trust me you want this. Especially if your baby is younger and likes to be close to you! Also great for areas with a large amount of traffic, stairs, or easily navigating through the airport.
Not sure on baby carriers? I have an entire blog post about the benefits of baby wearing, as well as safe and unsafe carriers and practices for baby wearing!
Never heard of one? Me neither until Oaklynn had a blow out EVERYWHERE, I mean everywhere we went!
Have a baby that has a tendency of having blowouts all the time? Or a toddler who is in the middle of potty training? Put this car seat protector piddle pad over their car seat, and it will work by keeping the accident contained. No having to take the car seat apart in order to wash the liner. Instead easily grab the piddle pad and toss into the wash. This $15 product has saved me several times!
In the midst of potty training, or have a little one that has to potty often? Pack the portable potty chair in case you are in the middle of nowhere and have no place to stop.
iPad/Portable DVD Player
Not sure if portable DVD players are still around, but by all means if you have one, do not forget to pack it! Although, on our road trips when Oaklynn begins to act out and is tired of her activities, I will give her our iPad. If you are planning on taking an iPad be sure to download movies and games before you start on your trek!
I know I shared a travel high chair above, although the once listed above attaches directly to the table, counter, etc. This travel high chair has legs and a small tray. Perfect for picnics, camping, the beach, the park, grandparents, etc. It can also be strapped to any regular chair as well.
I can guarantee that sometime throughout the trip you are going to have to warm up a bottle. And it tends to happen at the most inconvenient time as well. This portable bottle warmer securely stores hot warmer for warming on the go. No need to worry about finding a power source!
One of the most stressful situations right next to sleeping during vacation is baths. This is definitely true for me when it comes to bathing in hotel baths. If you are anything like me, I do not want to put my baby directly on the bath tub floor. That is why I will never forget to take the portable bathtub with us if I know we are going to be staying at a hotel.
This Munchkin inflatable bathtub is great for those babies that are able to sit up. It also has a safety disk that turns white when the water is too hot! The padded bottom makes it comfortable, along with textured bottom making it so baby won't slip. The perfect portable tub as it is deflates and folds easily for all those vacations! And the best part is, it doesn't break the bank, as it rings in at around $11!
Although, if baby is still an infant and not able to sit up, I prefer the bath pad. It is shaped to cradle baby and includes an elevated head. I wish they made an adult one, because I would definitely have it!
Snacks
I'm sure this is one that won't be forgotten. Because us mamas need snacks too. This of course depends on the age of the child, although some snacks that I always take with us are applesauce, any sort of pouches, pretzels, fruit cups, frozen yogurt, crackers, goldfish, fruit snacks, pudding, granola bars, etc.
Crackers and gold fish use to be scattered all over the back seat of the vehicle. That was until I came across the Munchkin Snack Catcher! I can't tell you how much I love this little cup! The perfect snack cup for taking everywhere!
Over the opening of the cup, it contains a rubber lid with slits in it. This rubber lid allows easy access to the snacks, but also works in keeping the snacks contained inside the cup instead of dumped all over the floor!
Activities
This is another one that most likely won't be forgotten, as we will do anything to keep our kids quiet and happy while on a road trip!
For me, I like to go to the dollar store before a road trip and grab some new activities and toys that my daughter has not seen yet. You know kids, they get bored with toys easily. So anything that they have previously played with and seen, they won't be as interested in.
This may include coloring books, new books, fidget and sensory toys, wikki stix, magnetic doodle board, rainbow scratch off books, bingo, etc. Literally anything that will keep them entertained!
Both my daughter and I love this thing. This little lap tray allows the kiddos to draw, color, and do all activities at ease.
It contains a sippy cup holder, zipper storage pockets to keep markers, crayons, snacks, etc., and a tablet stand. It even contains a wipeable white board as the base!
Although my favorite of the car seat lap tray, is the fence surrounding the play surface. It prevents snacks, crayons, coloring books, and other small objects from falling all over the floor and out of the child's reach!
Since the day my daughter was born, we have played a white noise machine in her nursery all night. So if your child is use to sleeping with a white noise machine, I recommend this small travel sized one. It is the perfect travel size, has 3 timers, 8 soothing sounds, has a night light, and can even be attached to the car seat for car rides!
Something that I always kept in the car. Because you could bet Oaklynn would have a blowout in the middle of nowhere. I wasn't fond of getting poop all over the trunk or backseat, so I made sure I had a portable changing pad to change her on.
And mamas if you didn't already know this, changing tables in gas stations and what not have a good chance of having drug residue on them. Not so sure about this? Just look it up. So for me, I prefer changing my little one in the back seat.
Other Items To Pack
Babies require a lot of items when it comes to travel. It can be a bit stressful thinking of all the things to pack, and that is why I wanted to help you as much as possible. I of course listed all the bigger items that may be forgotten or that you might not have thought of. Instead of listing all the small baby essentials separately, I decided it would be easiest to list them all together.
So when packing don't forget: diapers, wipes, disinfecting wipes, sippy cup, gripe water (if you use, it was a necessity for us), pacifier, diaper cream, burp rag, blankies, bib, breast pump, cooler bag, nursing cover, and storage bags (if you use), bottles, feeding utensils (forks, spoons), shampoo, baby wash, lotion, sun screen, hat, swimsuit, pajamas, thermometer, brush, mosquito repellent, fever reducing medicine, teething remedy (if baby is at that stage), teethers, any other medical essentials, socks, onesies, pants, shoes, etc.
There you have it! I hope this list helps packing for your next family trip a little less stressful! I pray it also makes the road trip a little more enjoyable for everyone as well!
Any fun travel plans this summer? What are your absolute must have items? I would love to know all about them in the comments!
Thanks so much for stopping by! I appreciate it 🙂

You May Also Enjoy: