Hey mamas, you probably hear over and over again that you will need a swing, a pack-n-play, a baby carrier, etc. for your little one. Although, most of the time several of those life saving, every day use baby items, are the must have baby items no one ever tells you about.
Some of these items are also items that I completely skipped over, thinking "oh, I won't need that." But then happened to buy later on or receive at my baby shower. And guess what, they turned out to be my favorite and most used items.
You most likely know you will need a highchair, a stockpile of diapers, a swing, etc. So instead of hearing those must have baby items over again, instead lets talk about those baby items you never thought you would need.
Must Have Baby Items No One Ever Tells You About
You might think you look like a dog mom walking around with these little baggies waiting to pick up your dogs poop. Although, trust me, there will be none of that and you will love these! No more using plastic sacks, as these are much better due to the scent and the infusion of baking soda for effective odor elimination. They were my absolute favorite for traveling, public places, or needing to dispose of a stinky diaper in someone else's home.
This mirror stays in place, is easy to adjust and install, and allows for perfect viewing of your baby. This is an item that gets used EVERY SINGLE day! The easiest way to check on your little one while driving, while also giving you a little piece of mind knowing you can constantly have them in your sight.
This was one of those items that I received at my baby shower and immediately thought, "I am never going to use this." Turns out I was wrong, it is definitely a handy little tool. The suction on the bottom makes it easy for you to stick to a surface, and use both hands to readjust, once your little one gets to the squirmy stage. No more diaper cream stuck to your fingers and under your finger nails! You wouldn't believe this is a 5 star item with over 4,000 reviews!
I can't tell you how many times I have been told, "Wow, that is really handy, I am going to have to get myself one." Just squeeze the perfect amount of food directly onto the spoon, saving time and mess. Perfect for traveling as well.
If you are or going to be a breastfeeding/pumping mom, you will WANT this, and I believe every other breastfeeding mom (that has this) would agree with me! Pumping is now a breeze, no more having to hold the flanges up to your breasts! Allowing you to continue on with whatever you were doing.
I highly highly recommend the silicone food feeders, over the mesh. They are much easier to clean, unlike the mesh that get pieces of food stuck in them. I love these as they allow the tiniest bit of food pieces to pass through the holes, so no worrying about choking! Place frozen fruit inside and let your baby naw away, making them perfect for teething. You can find a pack of 2 silicone food feeders (5 different sized silicone teething pacifiers) and a squeeze bottle spoon (shown above) here for ONLY $15!
I started out with the diaper caddy (which I also loved), but later on moved to this. Pure genius! Hang on the changing table or nursery door. Makes diapers, bibs, diaper cream, wipes, etc. easily accessible.
This item is great for so many things! For me it helped clear up Oaklynn's dry irritated skin and eczema flare ups. Other moms have raved about it saving their sore nipples, using it for diaper rash, along with stretch marks.
Ya'll if your baby hates taking medicine, buy this NOW! It bypasses the taste buds and sends the medicine to the side of the cheek as recommended by doctors.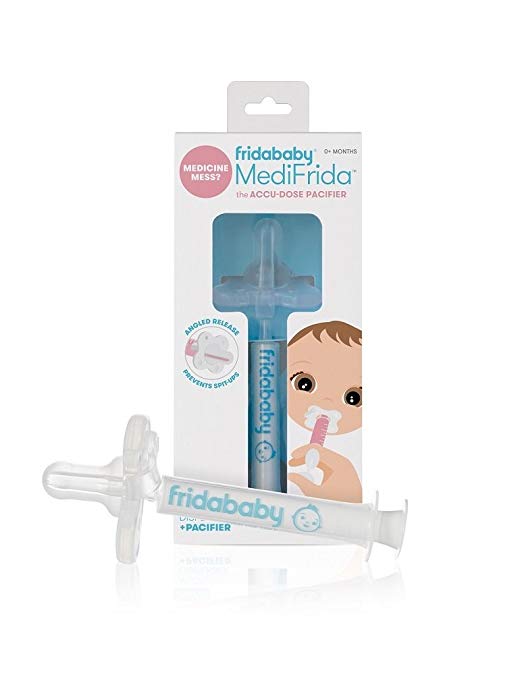 My all time favorite breastfeeding purchase! I saved hundreds of ounces of breast milk by using this pretty little thing. Suction the Haakaa onto your non nursing breast, and let it catch your letdown! You can read all about Why I Love The Haakaa here.
A miracle snot sucker if I must say so myself. That bulb sucker will be thrown in the back once you try out the Nose-Frida. Still skeptical? Read the reviews and see for yourself. And no, there will be no snot near your mouth, if that is what you think. Get the sick day prep kit here. Includes Nose-frida, vapor chest rub, Accu-dose pacifier, and snot wipes for only $35!
These swaddles are the bee's knees! I was terrible at swaddling and could never get it tight enough, or it would easily come undone. I then came across these, which makes it a million times easier. Just pull them across your babies body and velcro!
Love, love, love these boogie wipes. Quite frankly, with the rave reviews, I don't think I'm the only one! They are made with natural Saline, Aloe, Chamomile, and Vitamin E. Soft and gentle, making them perfect for baby and kid noses, face, hands, body, etc.
Funny story with gripe water. My sister, who does not have any kids, thought it was grip water the first time she saw it. She thought it was intended for moms to rub on their nipples in order to get the baby to latch. Haha.
Anyways, I swear by this stuff for hiccups. For the first four months, I don't think a day went by where Oaklynn didn't have the hiccups. And most days more than once. I would just put a drop or two of gripe water in her mouth and within seconds her hiccups were gone! Gripe water is also intended to relieve stomach discomfort, gas, and colic.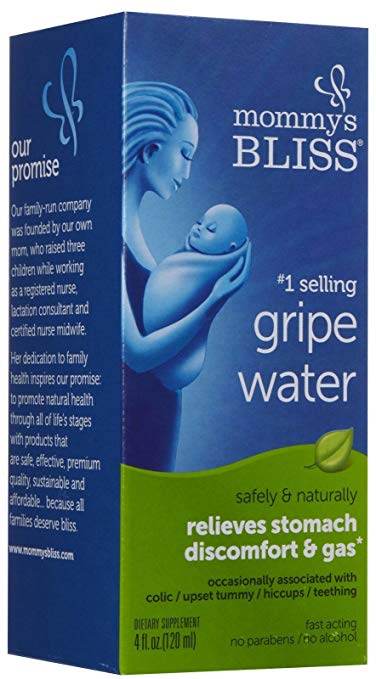 This pretty little thing doubles down as a car organizer along with a portable changing pad. After seeing posts about traces of drugs on the surfaces of changing tables, I will absolutely not use them to change my little one.
Instead I use this portable changing pad. It also works wonders for those traveling diaper blowouts, beach days, park fun, etc. Contains toy loops, wipes pocket, diaper pocket, pockets for necessities, tablet viewing pocket, etc.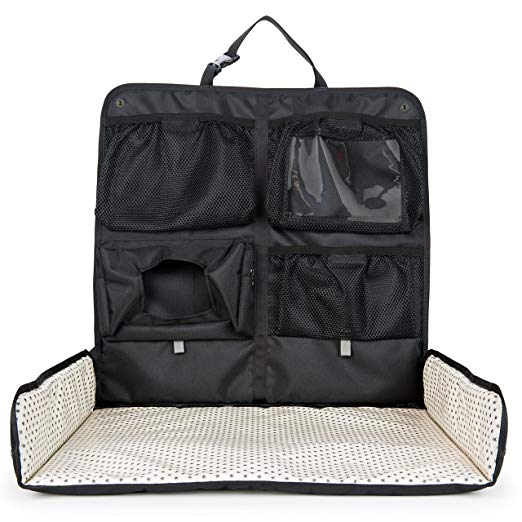 Literally the best thing ever to keep your child contained and entertained. Mesh sides for easy viewing and a canvas floor so no need to carry around a blanket. Works great for indoors and outdoors. Perfect for lake, beach, park, outside/inside play at the house, etc. Compact fold and folds and unfolds in seconds, comes with strap for easy portability as well.
This thing is awesome as it allows baby to sit right up to the table. Travel friendly, so perfect for taking out to eat, to friends, to grandparents, etc. Perfect for those that live in small areas such as apartments or those who don't want a bulky high chair taking up dining room space.
Always on the go? I highly recommend packing these wipes in the diaper bag to wipe down tables, chairs, high chairs, cribs, pump parts, pacifiers, toys, etc. Proven safe and free of alcohols and bleach.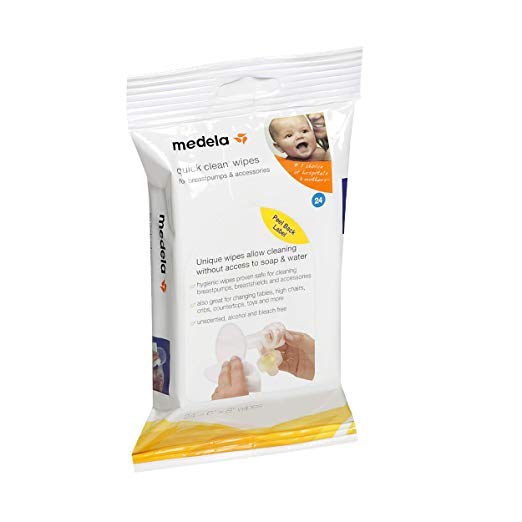 There is a fairly good chance that your baby may end up with cradle cap. And boy let me tell you what, this brush works wonders! Check out the review pictures, you will be absolutely amazed!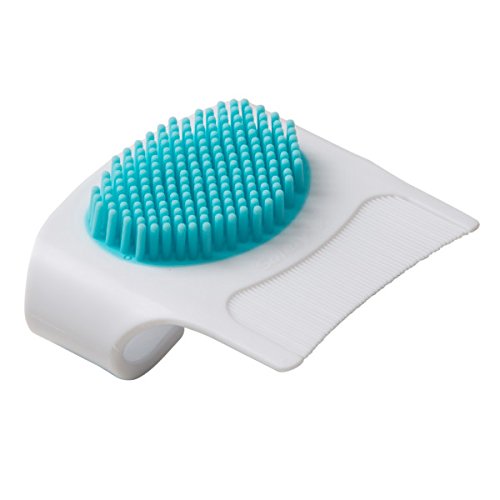 Baby Active Skin Repair kicks the diaper rash to the curb that won't quit! Active Skin Repair is natural, non-toxic (no harsh chemicals, added fragrances, or petroleum), sting free, and safe to use around the eyes, ears, and mouth.
Active Skin Repair uses a proprietary, doctor-recommended and clinically proven formulation of HOCI, a medical grade product used in hospitals! HOCI is a molecule produced by our bodies in response to injury that kills bacteria and supports the natural healing process.
There are so many things to love about Baby Active Skin Repair! It is a spray so no having to touch baby's bottom, along with getting sticky diaper rash cream all over your hands! It kills 99.9% of bacteria, and not to mention all of the properties listed above, such as non-toxic, sting free, etc. And guess what? It is not only made for diaper rash! Use it for chafing and other skin irritations such as burns, stings, scrapes, scratches, etc.
There you have it mamas/dads! Don't get too caught up in buying all the fun stuff such as the cute clothing, bibs, swings, etc. that you forget about these important items.
Lifesaving item, that you don't see on this list? Would love to hear all about it in the comments!
Found this post helpful? Share/pin with all your fellow mamas!
You can find all of my favorite motherhood/baby/toddler products here!
You May Also Enjoy: